Spring 2019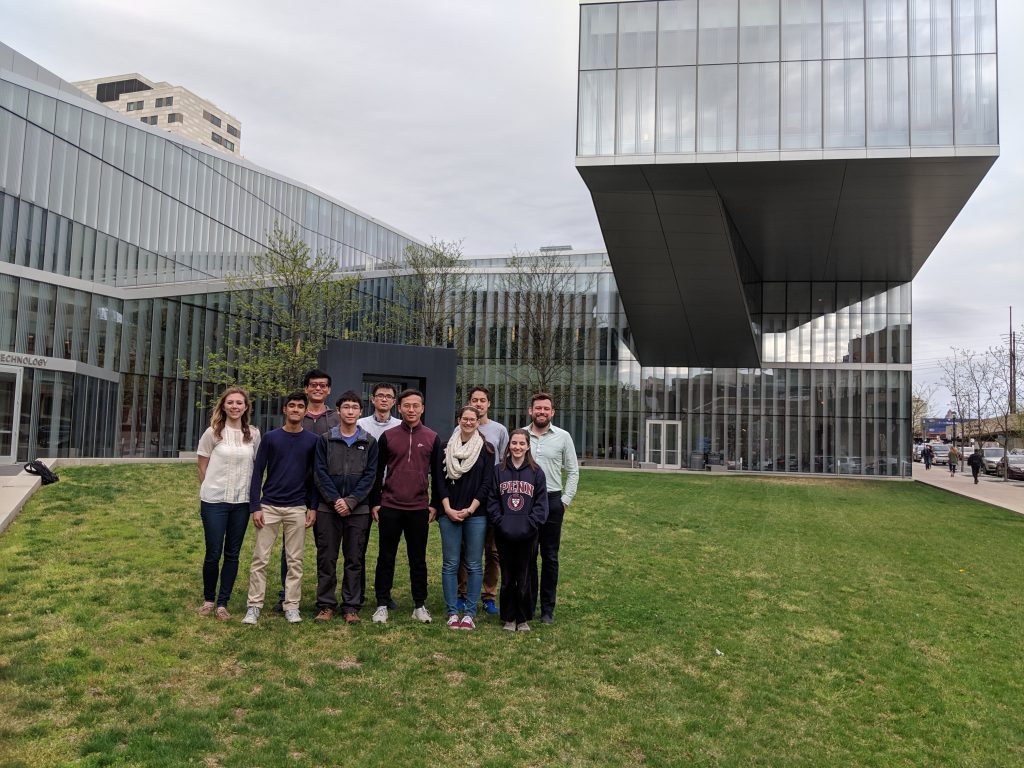 Pikul Group in front of our lab at the Singh Center for Nanotechnology.
Back (left to right): Dr. Xiujun Yue, Min Wang, Zakaria Hsain, Prof. James Pikul
Front (left to right): Jessica Grzyb, Akaash Padmanabha, Rafael Gehrke, Zhimin Jiang, Alissa Johnson, Miranda Cravetz
Fall 2017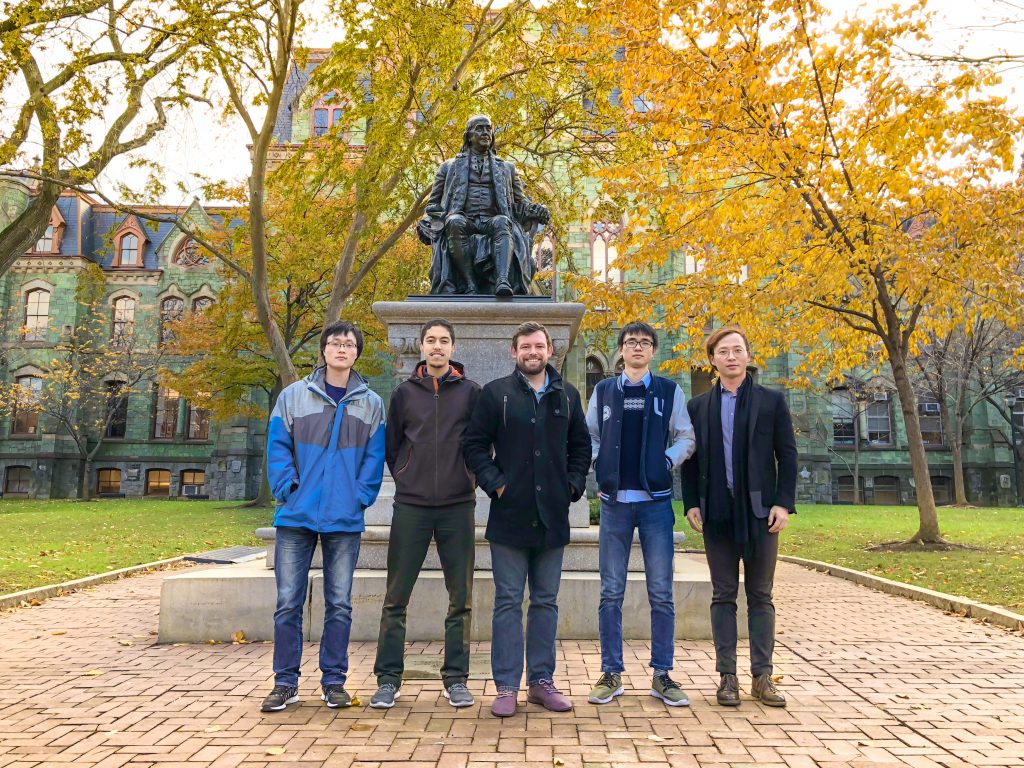 Assistant Professor
James Pikul is an assistant professor in the Department of Mechanical Engineering and Applied Mechanics at the University of Pennsylvania. James received his PhD in Mechanical engineering at the University of Illinois at Urbana-Champaign where he was a Department of Energy Office of Science Graduate Research Fellow working between the fields of mechanical engineering and materials science. He won the Materials Research Society Gold Award for his work on the design and fabrication of high power microbatteries and high specific strength cellular solids from bicontinuous microporous hierarchical materials. His body of work has generated significant interest in the popular media, having been featured in BBC, Discovery News, Yahoo News, arstechnica, Engadget, and many other outlets. New team members are being actively recruited for the Pikul Research Group. Please visit the positions page for more information.

PhD candidate
Mechanical Engineering and Applied Mechanics zakaria@seas.upenn.edu
PhD candidate
Mechanical Engineering and Applied Mechanics zmjiang@seas.upenn.edu
PhD candidate
Mechanical Engineering and Applied Mechanics minyun@seas.upenn.edu
PhD candidate
Mechanical Engineering and Applied Mechanics aljo@seas.upenn.edu
Post-doctoral Scholar
Mechanical Engineering and Applied Mechanics xiujun@seas.upenn.edu
Graduate Student
Chemical and Biomolecular Engineering jagrzyb@seas.upenn.edu